As is the norm on our little baseball site, our goal is to shift from the standard deviation of thinking. Every blogger, writer, announcer, fan, guru, and anchorman is voicing their opinion on how to fix the Yankees. Things that need to be changed, people that need to go into the rotation, people that need to be removed from the rotation, etc...

We're working on ways to "Not to Fix the Yankees". Here's what we'd do.

Sign Mike Mussina to a Multi-Year Deal. The Moose has been lights out this season, so it's safe to assume that he'll be dominant for another three to five years. We should ink him now, before there's a fierce bidding war in the offseason. I'd give him 4 years at $11 million per.


Move Giambi Up in the Order. There is no reason that a guy hitting .188 with seven home runs should be wasted in the four hole. Move Giambi into the three, no let him bat leadoff. His low stolen base total (1) is a great way to deceive teams into thinking Giambi isn't the next Rickey Henderson.

Move Joba into Center Field. Why waste all that built up energy for just an inning late in the ball game? You want to spark some life into the lineup? Put Joba in center. Melky could use a day off.

Trade Jeter. This team is going nowhere right now. Now's a good time to start selling the team off for parts. It worked for Billy Beane, right?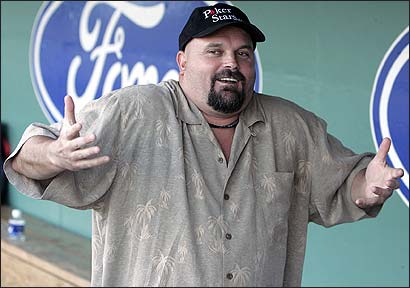 Acquire the Best Left Handed Pitcher on the Market. David Wells wants to pitch in pinstripes again? We say "We've got the contract, but we'll only sign you if you put on another 40 pounds". We can't have some skinny guy moping around the dugout.

Designate the Backup Catcher for Assignment. Who needs Moeller when you've got Joe Girardi on the bench? He's the manager, its not like he'd be doing anything different behind the plate!

That's phase one of our twelve part plan. I'll be sitting be the phone, waiting for Hank to call.