Baltimore, sit down and ask yourself this question;


"ARE YOU READY FOR SOME BASEBALL?!?!?"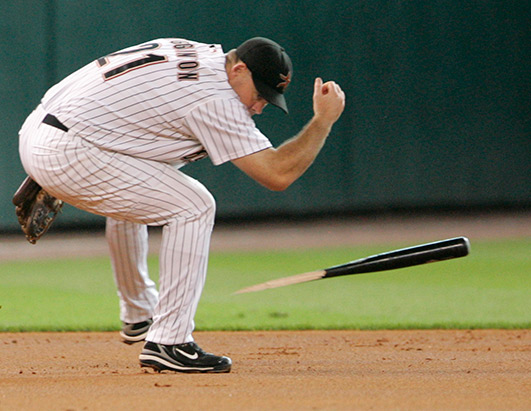 Only a day after trading for Rich Hill of the Chicago Cubs, Baltimore's front office lands a two year deal with uber-utilityman
Ty Wigginton
.
Someone in Baltimore is clearing off shelf space for the 2009 Baseball Executive of the Year Award.
According to ESPN.com:
The deal, pending a physical, is worth a total of $6 million, according to the Baltimore Sun. Foxsports.com was the first to report the story.
Wigginton, 31, is a right-handed hitter who mostly plays third base, but also has played first, second, and all three outfield positions.
Wigginton, who played for the Houston Astros last season, hit .285 with 23 homers and 58 RBIs. He is a career .270 hitter in seven seasons; the Orioles will be his fifth team.