Record TV contracts, revenue sharing at an all time high, millions of dollars
beings spent on homegrown talent, players who'd normally have to wait for free agency to cash in. These are all signs that baseball is alive and healthy.
But after a cold winter of steroid allegations and findings laid out in the Mitchell Report, baseball might find itself wading in the waters of Oblivion this season; teetering on the edge of a slippery slope. Here's a list of five things Baseball must do to keep its head above water;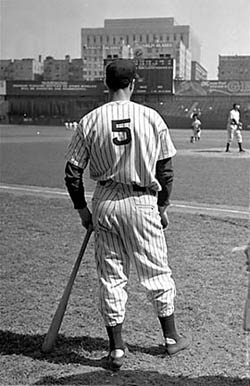 Baseball needs a "Feel Good Story". The last thing it needs is an league wide assault on another home run record. Having five guys challenge a record that already bears an asterisk, could do nothing in the way of extinguishing the public's perception that steroids or performance enhancing drugs are still governing the game of baseball. However, if a fan favorite like a Jimmy Rollins or a Troy Tulowitzki manages to threaten Joe D's hit streak record, the fans might have something to cheer about.


Baseball needs to "Love the Fans". Nothing says I'm sorry like 1000 red roses from ProFlowers.com. Or nothing says I'm sorry like a handful of $5 games and Saturday day/night double headers. Nothing says I love you like making the playoff games, even if its just one or two of them, at a kid friendly viewing hour. Remember, you can always give a gift to the one you love "just because".

Baseball needs to produce a "Little Guy" everyone can love. It's time
for those hard nosed players to have their moment in the sun. Guys like
David Eckstein, Aaron Rowand, Nick Swisher all need to be put up on a mantle as examples of hard work and dedication prevailing over needle pushing and pill popping. These guys will run through walls, and for what? Just to save an extra base or shave a point or two off their pitcher's era? It's time to celebrate these guys.

Baseball loves the Phoenix. Every once and a while, a team will rise from the ashes and take hold of a league. The Rockies did that last season, but few teams are poised to do the same this
year. There's always hope that the Royals might pull something off, and the Athletics have a chance to write a feel good story. Imagine trading off your entire team of All-Stars, playing with a bunch of no-namers, and making it to the World Series. Sounds like something out of a Charlie Sheen movie.

Baseball need to be un-juiced. Nothing would deter the most ardent nay-sayer like a 100% steroid free season. We're talking Majors, Minors, Independent League, heck even your local Sunday Morning Beer League team, not a sniff of steroids, not a drop of HGH, not an ounce of PEDs. The Union needs to embrace this idea along with the owners and management. If someone fails a test, at this point, they should be banned from the game.