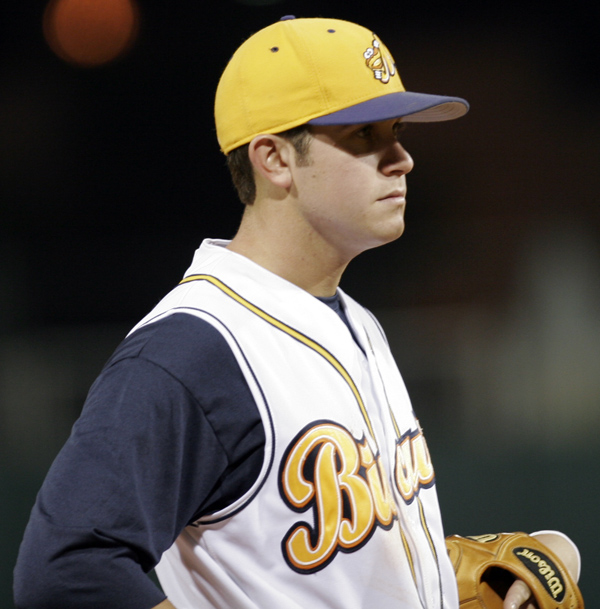 Name: Evan Longoria
Organization: Tampa Bay Rays
Position: Third Base
Born: 10/7/1985
Bats: Right
Throws: Right
Drafted: 2006, 1st Round (3rd Overall)

Longoria looks to be the last of the once plentiful Rays Minor League talent. With all their jewels and stars lining their opening day roster, (or the Twins' roster) the Rays have finally taken their youth movement to the Major League level.
The Rays like Longoria so much, that they've decided to move Akinori Iwamura, last year's starting third basemen, over to second base. Baring injury or a chance in front office policy, Longoria is slated to play third for the Rays this season.
Longoria projects as a low .300 hitter with some nice pop in his bat. Look for him to hit at least 20 HRs this season, while Scout Magazine suggests he could easily knock around 30.
If you're looking for a third basemen in your fantasy league, Longoria might be your answer. In an interview with RaysDigest.com, a veteran scout said of Longoria; "Evan is the est hitting prospect out there, in my eyes. Look for him to hit 20-plus home runs as a rookie, and then consistently for years to come."