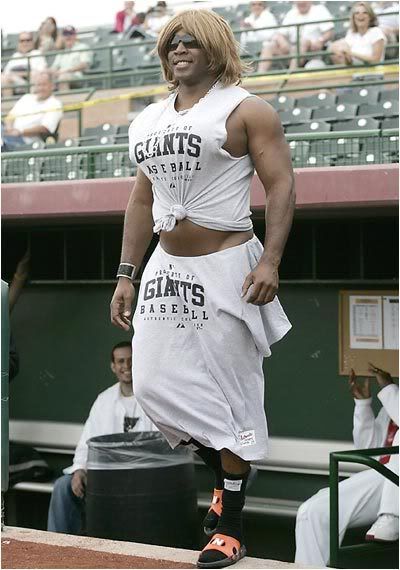 by Chris Lima
108 Red Stitches

Well, Macy's couldn't have picked a better Honorary Chair for this year's Christmas Tree lighting ceremony, selecting the Big Juicer to add a little juice to the tree's lights.

The ceremony will take place November 28th, and we all here at 108 Red Stitches would pay big money if one of the lighting workers "accidentally" spelled out (in lights) the phrase "Bonds Cheated".

In other Bonds news, he's happy to be away from the game of baseball.

We all are Barry, we all are.