Scott Kazmir, LHP (0-1, 4.50)
Rays
Cole Hamels, LHP (1-0, 2.57)
Phillies

Scouting Report:
Rays: Kazmir pitched well in Game 1 when he held the Phillies to three runs on six hits in six innings at Tropicana Field, but he took the loss. The left-hander has now pieced together two quality starts in his last two postseason outings -- including Game 5 of the American League Championship Series when he scattered two hits over six scoreless innings, though he did not get the win as the Red Sox erased a 7-0 deficit after Kazmir left the game. Kazmir has been using his slider more lately and the results have been encouraging.

Phillies: Hamels will not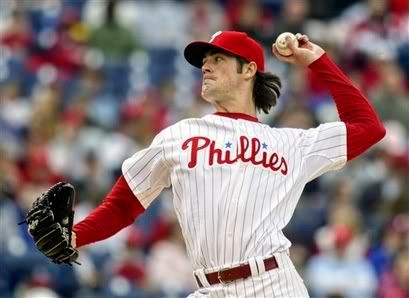 only attempt to pitch the Phillies to their first World Series title since 1980 Monday against the Rays, but he'll be attempting to do something no other postseason pitcher has ever done -- go 5-0. Hamels is 4-0 with one Division Series win, two NLCS wins and the Game 1 World Series win in which he held the Rays to two runs on five hits over seven innings. In Game 1, Hamels threw 102 pitches, 38 of them changeups. Since 27 of his 66 strikes came off the changeup, that clearly was his most effective pitch.