Cole Hamels, LHP
Phillies
Kazmir, LHP
Rays

Scouting Report:
Phillies: The 24-year-old Hamels has been nothing short of outstanding this postseason, winning all three of his starts while posting a 1.23 ERA and holding opponents to 13 hits, and striking out 22 of them, in 22 innings. He won the NLCS MVP award for holding the Dodgers to three runs in 14 innings.

Rays: Kazmir experienced a subpar outing in Game 2 of the ALCS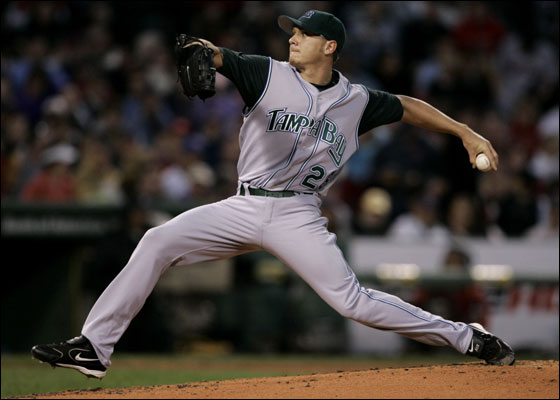 but rebounded nicely at Fenway Park in Game 5 when he scattered two hits over six scoreless innings, though he did not get the win as the Red Sox erased a 7-0 deficit after Kazmir left the game. Kazmir used his slider more in Game 5 �- to go along with a plus fastball and changeup -� and the results were encouraging. Rays manager Joe Maddon believes that the left-hander's Game 5 performance will serve as a growth experience for his next start.