According to ESPN.com and several news services,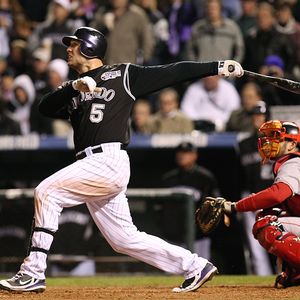 the Colorado Rockies and Oakland Athletics appear to have a deal in place that will send Matt Holliday to the A's.

ESPN.com reports that:

Final details are being finalized, though the teams have agreed to terms, a baseball source told Olney. The source said the deal may not be finalized for up to 48 hours.
The deal is also pending completion of physical exams.
Although the package coming back to Colorado has yet to be determined, it's believed that pitcher Greg Smith was one of the players under discussion.
David Forst, Oakland's assistant general manager, declined to comment on the trade.