All's quiet on the western front, a front that's holding the General Managers meetings. It was a relatively subdued meeting, with the normal free agent filings going as expected.

The big news out of the meeting was the talk of Peavy leaving San Diego. Outside of the Manny Sweepstakes, CC's eventual bidding war, and AJ Burnett opting out of his contract, very little noise was made.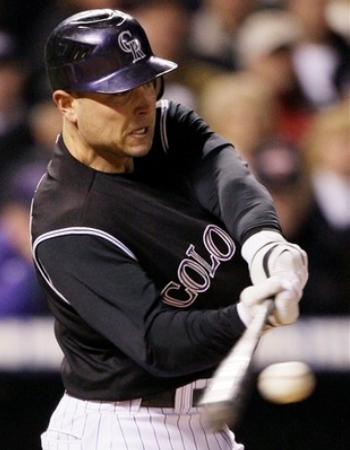 Andy Pettitte filed for free agency, as expected.

Cardinal fans shouldn't get their hopes up, as a deal to acquire Matt Holiday is all but dead.

The Padres made an odd move, for a team that's touting its fire sale and cost cutting moves, picking up Brian Giles $9 million option for next season.

The Rangers picked up Hank Blalock's option, either hoping to trade him or have him play a full season without getting injured.

And, in closing, our big shocker; according to Scott Boras, the Dodger's offer to Manny fell a bit short.