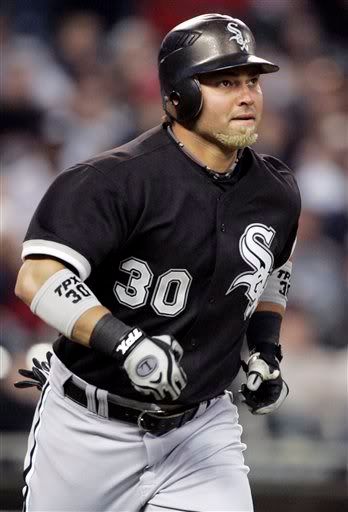 Today's the first day of the free agent frenzy that will become the 2009 Offseason, but teams around the league were already making big moves to acquire pieces to ensure a 2009 playoff run.

The Chicago Cubs picked up closer Kevin Gregg from the Marlins, all but ensuring that Kerry Wood will not return next season.

The Yankees traded away perennial swinger and misser Wilson Betemit to the White Sox in exchange for Nick Swisher. The deal is supposed to be a fall back plan in case the Yankees can't sign Teixeira, but it's already made one fan lose his mind (in a good way).

Randy Johnson and the Diamondbacks front office failed to come to terms on a new contract, forcing the Big Unit to file for free agency. Randy is just five wins shy of 300 for his career.